22/04/2021
The Australian banking landscape has undergone extensive transformation in recent years, particularly following the 2018 Royal Commission into Misconduct in the Banking, Superannuation and Financial Services Industry (the Royal Commission). While globally the litigation and regulatory environment, within which all banks must now operate, has become increasingly complex, the legislative and cultural reforms triggered by the Royal Commission – and the resulting impacts on financial institutions operating in Australia – have been particularly pronounced.
This has led to new trends in Australian banking disputes. Civil claims (including class actions), regulator investigations and regulator enforcement action against financial services entities and individuals have soared. There is enhanced oversight and scrutiny by better-funded regulators with more serious penalties at their disposal, increased emphasis on accountability for individuals (especially directors and senior executives) and a more active class action market.
Key recent updates in Australian banking litigation are detailed below.
Royal Commission 
On 4 February 2019, the Australian Government released the final report of the Royal Commission (the Report). The Report focused on corporate culture, governance, accountability and non-financial risks, enhancing the enforcement ethos within key regulators (who were criticised for too frequently pursuing negotiated outcomes for misconduct rather than court-based actions), reducing the asymmetry of power between financial institutions and consumers, and simplifying the existing legislative framework. It included 76 recommendations of areas for reform and 24 referrals of entities to regulators for consideration of civil or criminal action.
The Royal Commission paved the way for heightened banking litigation in Australia. Regulators responded to criticism by securing more funding, publishing refreshed enforcement approaches and, in the case of the key corporate and financial services regulator – the Australian Securities and Investments Commission (ASIC) – establishing an Office of Enforcement and a Royal Commission litigation program. Consumers, and class action lawyers, have leveraged the findings of the Royal Commission to commence a number of class actions against various financial institutions.
Covid-19
At the time of writing, the covid-19 pandemic is continuing. The Australian Government has introduced various measures to minimise the impacts of covid-19 on Australian businesses and consumers. Some measures introduced by state and federal governments have also impacted the conduct of banking litigation, which are outlined below.
Signficant recent cases
Noteworthy cases commenced or determined in recent times are discussed below.
'Fee for no service conduct'
'Fee for no service conduct', being where a financial service provider is unable to determine if a service – typically financial advice – was provided (either because a record cannot be located, or the service was not in fact provided), has been a focus area for ASIC. ASIC has so far commenced four enforcement actions against financial services institutions for such conduct.
ASIC v. MLC Nominees and NULIS
On 6 September 2018, ASIC commenced proceedings against two National Australia Bank (NAB) superannuation entities – MLC Nominees Pty Ltd (MLC) and NULIS Nominees (Australia) Limited (NULIS). The conduct involved the charging and deduction of adviser fees from superannuation accounts and representations to members about the right to charge and the obligation to pay those fees.
On 11 September 2020, the Federal Court of Australia (the Federal Court) delivered judgment and made declarations that NULIS and MLC breached the ASIC Act 2001 (Cth) (ASIC Act) for misleading and deceptive conduct and by making false or misleading representations. The Court also made declarations that NULIS and MLC breached the Corporations Act by failing to ensure that the financial services were provided efficiently, honestly and fairly. Other declarations related to failing to comply with the financial services laws and for issuing a defective Product Disclosure Statement. MLC and NULIS admitted the contraventions.
Yates J ordered MLC and NULIS to pay an A$57.5 million civil penalty, being the largest penalty obtained by ASIC to date. Further detail about the decision is provided below.
ASIC v. NAB
In December 2019, ASIC commenced civil penalty proceedings against NAB for alleged contraventions of the ASIC Act and the Corporations Act for fee for no service conduct. ASIC alleges that NAB engaged in unconscionable conduct, breached AFSL obligations, made false or misleading representations, failed to issue fee disclosure statements and continued to charge fees after termination of agreements. While NAB has made some admissions, the parties disagree on key issues, including the number of admitted contraventions. The matter has been set down for trial in June 2021.
ASIC v. BTFM and Asgard
On 21 August 2020, ASIC commenced civil penalty proceedings against two Westpac Banking Corporation (Westpac) superannuation entities – BT Funds Management Limited and Asgard Capital Management Limited – for charging adviser fees to customers for financial advice that was not provided. Westpac allegedly made misleading representations in customer account statements regarding the charging of the adviser fees. Westpac has indicated that it does not intend to defend the proceedings.
ASIC v. StatePlus
On 21 August 2020, ASIC commenced civil penalty proceedings against State Super Financial Services Australia Limited for charging customer members fees for financial advice that was not provided. The proceedings are in their early stages.
Unconscionable conduct
On 1 October 2020, the Federal Court delivered judgment in Australian Securities and Investments Commission v. Australia and New Zealand Banking Group Limited (No. 3) [2020] FCA 1421, finding that ANZ engaged in unconscionable conduct and breached its AFSL obligations. The case concerned certain fees charged by ANZ to retail and commercial customers, including for:
successful periodic payments (transaction fees); and
periodic payments that could not be made because of insufficient funds (non-payment fees).
ANZ was not contractually (or otherwise) permitted to charge these fees where the periodic payment was between the customer's own accounts (Same-Name Fees). From around July 2011, ANZ knew there was a risk it was not contractually entitled to charge the Same-Name Fees, however, it continued to charge such fees until September 2015. ANZ also failed, after December 2013, to remediate affected customers who paid these fees between 2005 and 2007.
ANZ admitted, and the Court accepted, that it engaged in unconscionable conduct under the ASIC Act and breached certain of its AFSL obligations under the Corporations Act, namely by failing to do all things necessary to ensure that its financial services were provided efficiently, honestly and fairly, and failing to comply with financial services laws. The Court ordered ANZ to pay A$10 million in civil penalties in respect of the unconscionable conduct.
Responsible lending
ASIC v. Westpac Banking Corporation
In March 2017, ASIC commenced proceedings against Westpac alleging that it breached the National Consumer Credit Protection Act 2009 (Cth) (the NCCP Act), when considering certain borrowers' declared living expenses (using an automated benchmark) and assessing interest only home loans as part of its loan serviceability assessment between December 2011 and March 2015.
In August 2019, Perram J in the Federal Court found for Westpac at first instance. His Honour held that a borrower's current living expenses were not an important indicator of whether they could afford a loan and considered that expenses could be reduced if necessary, famously remarking 'I may eat Wagyu beef everyday washed down with the finest shiraz but, if I really want my new home, I can make do on much more modest fare'. ASIC appealed this decision.
On 26 June 2020, the Full Court of the Federal Court dismissed ASIC's appeal and held that the NCCP Act does not impose an obligation on credit providers to obtain information about a borrower's declared living expenses, nor does it prescribe how that information must be used if it is obtained. Lee J found that nothing in the relevant provisions of the NCCP Act prescribes how a borrower's suitability assessment is to occur and there is no requirement to use all of the borrower's information irrespective of its relevance to the assessment of unsuitability. Middleton J found that Westpac's serviceability calculation method reflected a legitimate exercise of Westpac's judgement about how to conduct a suitability assessment for an interest only loan.
On 25 September 2020, the Australian Government announced proposed reforms to the responsible lending provisions to remove 'unnecessary barriers' and simplify access to the provision of credit to stimulate economic growth following covid-19. While draft legislation has not yet been released, the Government has described the reform as involving the removal of responsible lending obligations save for small amount credit contracts and consumer leases.
Conflicted Remuneration
'Conflicted remuneration' has been a topical issue, being any benefit given to a financial services licensee, or their representatives, for financial product advice provided to retail clients that could reasonably be expected to influence either the product recommendation or advice given.
Conflicted remuneration was banned from 1 July 2013 (with an exception for arrangements entered into before those reforms called 'grandfathered commissions', although these were similarly banned following the Royal Commission). Conflicted remuneration and grandfathered commissions received significant attention during the Royal Commission.
While conflicted remuneration provisions are so far untested, ASIC commenced three civil proceedings in relation to conflicted remuneration in the last year:
a in June 2019, against R M Capital Pty Ltd and its authorised representative, The SMSF Club Pty Ltd, in relation to alleged acceptance of conflicted remuneration;
in September 2019, against Select AFSL Pty Ltd, BlueInc Services Pty Ltd, Insurance Marketing Services Pty Ltd and director, Russell Howden, for breaches of the law arising from telephone sales of life and accidental injury insurance; and
on 23 June 2020, against the Commonwealth Bank of Australia (CBA) and Colonial First State Investments Limited (in its capacity as trustee for Commonwealth Essential Super) (CFSIL) in relation to alleged conflicted remuneration paid by CFSIL to CBA.
These matters are yet to be listed for trial.
Civil penalties
ASIC v. MLC and NULIS
As noted above, on 11 September 2020, the Federal Court delivered its decision in ASIC v. MLC and NULIS, ordering the entities to pay a civil penalty of A$57.5 million in respect of 'very serious' contraventions of the ASIC Act for false or misleading representations.
While the parties agreed that declarations should be made about the admitted contraventions, they disagreed on the quantum of penalty, with ASIC contending for total penalties over A$140 million and the defendants contending only A$20 million (that is, the Court settled somewhat below the midpoint). The judgment provides useful insights on the relevant principles in determining civil penalties:
despite ASIC's submissions to the contrary, the Federal Court undertook a 'course of conduct' approach in the penalty assessment. That is, where there is commonality of contraventions (both legally and factually), they can be characterised as a 'single course of conduct' and penalised as such, rather than as separate and numerous contraventions. For example, rather than calculating a penalty based on each contravention to the approximately 220,000 affected members, the Court grouped the contraventions under three courses of conduct constituted by the three types of misleading documents sent to members;
the Court confirmed the approach to consider the nature and extent of the defendant's contravening conduct and the circumstances in which this takes place. Prior case law may have limited value given the variability of facts and circumstances, which was true in this 'unique' case. As such, the parity principle was relevant but of little use;
the Court also took into account the licensees' admissions and cooperation with ASIC, particularly in relation to the proceedings, and that affected customers had been fully remediated (totalling A$77.9 million); and
in the context of deterrence, the Court considered the size and scale of NAB's wealth management business division in which NULIS and MLC operated, rather than those entities decompartmentalised.
AUSTRAC v. Westpac
In November 2019, the Australian Transaction Reports and Analysis Centre (AUSTRAC) commenced civil penalty proceedings in the Federal Court against Westpac in relation to alleged contraventions of the Anti-Money Laundering and Counter-terrorism Financing Act 2006 (Cth) (the AML/CTF Act).
Westpac made certain admissions in September 2020, including failing to properly report over 19.5 million International Funds Transfer Instructions (IFTIs), keep appropriate IFTI records, undertake sufficient customer due diligence on 'suspicious' transactions, and appropriately assess and monitor overseas money transfers.
The parties agreed to a penalty of A$1.3 billion, which the Federal Court approved on 21 October 2020. This is the highest civil penalty awarded in Australian history (superseding AUSTRAC's $700 million penalty against the CBA in 2018).
'in relation to' financial services'
ASIC v. Hutchison
In July 2020, the Federal Court in Australian Securities and Investments Commission v. Hutchison [2020] FCA 978 reaffirmed the broad interpretation of the phrase 'in relation to' financial services in the Corporations Act in the context of financial adviser misconduct, including double charging and mishandling fees.
The Federal Court held that the phrase requires only 'an indirect or less than substantial connection' between the relevant conduct and the financial service, thereby broadening the remit of the Corporations Act.
Superannuation
APRA v. IOOF
In September 2019, the Federal Court in Australian Prudential Regulation Authority v. Kelaher [2019] FCA 1521 dismissed APRA's claim that certain IOOF entities, directors and executives breached the Superannuation Industry (Supervision) Act 1993 (Cth) (the SIS Act). The case considered new legal questions around the management of conflicts of interest, members' best interests and the appropriate use of superannuation funds. This was in the context of the defendants approving compensation plans for beneficiary losses sustained by technical issues to be paid from the beneficiaries' own reserve funds, rather than the IOOF entities' funds (or otherwise).
Jagot J criticised APRA for bringing the case based on broad assertions and generalities, identifying a 'systemic weakness' in APRA asserting 'alleged defaults and inadequacies in IOOF's systems, policies and procedures, without descending into the detail of proving the actual systems, policies and procedures in play'. APRA was said to have 'treat[ed] the facts as if they automatically bespeak liability', thereby 'cast[ing] the trustees in the role of insurer tothe beneficiaries, which is contrary to principle'.
Jagot J found that APRA failed to establish that the IOOF entities had not given full and proper consideration to the interests of beneficiaries and nothing in the legislation or policy guidelines prevented reserve funds from being used to compensate beneficiaries for trust losses. Further, the beneficiary payments by the IOOF entities did not threaten the ongoing stability of the superannuation funds or their ability to withstand future operational risks.
Compulsory ASIC notices
ASIC v. Maxi
Australian Securities and Investments Commission v. Maxi EFX Global AU Pty Ltd [2020] FCA 1263 considered claims for legal professional privilege (the Privilege) and the obligation to comply with ASIC notices in the context of an ongoing ASIC investigation. The investigation concerned suspected contraventions of the Corporations Act by an AFSL (USG), two of its authorised representatives (Maxi and BrightAU) and their directors, officers, employees and agents.
ASIC issued a notice to Maxi under the ASIC Act (the Notice) seeking 19 broad categories of documents. The Federal Court rejected Maxi's allegations that the Notice was invalid because it lacked sufficient clarity by using the 'connecting compound term "recording or referring"' in describing the documents sought.
The Federal Court also rejected Maxi's argument that it was not in 'possession' of documents held by outsourcing providers, concluding that the relevant provision is 'concerned with the ability of the person to whom the notice is addressed to produce the books when required to do so'. 'Possession' is effectively determined by whether the party has de facto power over the documents held by the outsourcing party. These parties held documents 'on behalf or, or on account of ' Maxi, such that it could request or require their production.
Directors duties
ASIC v. Cassimatis
In March 2020, the Full Court of the Federal Court delivered judgment in Cassimatis v. Australian Securities and Investments Commission [2020] FCAFC 52 dealing with director and officer duties to act with care and diligence under Section 180 of the Corporations Act. In the split decision, the majority upheld a 2016 decision that the former directors of Storm Financial Pty Ltd (Storm) breached their duties under Section 180.
The appellants were both directors and sole shareholders of Storm. They contended that the interests of Storm were coterminous to theirs and that the duty was owed to themselves as shareholders, as corporations 'do not have any desires or interests beyond those of its stakeholders'. Since they had implicitly approved their own conduct, they could not have breached their director duties to Storm. This was rejected and the appeal was dismissed. The Full Court stated that the standard is an objective one, measured by what a reasonable person would do, such that 'the shareholders cannot sanction, ratify or approve, qua themselves as directors, their own conduct in contravention of s180. Nor can they release themselves from such a contravention.'
Recent legislative developments
Strengthened penalty regime
In March 2019, the penalties applicable to corporate and financial sector misconduct were significantly strengthened and expanded following the commencement of the Treasury Laws Amendment (Strengthening Corporate and Financial Sector Penalties) Act 2019 (Cth). Key aspects of the amendments include:
trebling the maximum imprisonment penalties for serious criminal offences from five to 15 years;
significantly increasing the maximum civil penalties to (based on current penalty rates):

for individuals, the greater of A$1.11 million per contravention or three times the benefit obtained and detriment avoided;
for companies, the greater of A$11.1 million per contravention, three times the benefit obtained or detriment avoided or 10 per cent of the corporation's annual turnover (to a potential maximum of A$555 million per contravention);

introducing civil penalties to provisions not previously captured, including:

general conduct obligations under Section 912A of the Corporations Act 2001 (Cth) (the Corporations Act), including to 'do all things necessary to ensure that the financial services covered by the licence are provided efficiently, honestly and fairly'; and
self-reporting obligations to ASIC within 10 days of becoming aware of a significant breach or likely breach, under Section 912D of the Corporations Act;

introducing a relinquishment remedy in proceedings brought by ASIC to prevent any unjust enrichment.
The new penalty regime applies to conduct that occurred after 12 March 2019.
Key legislation post Royal Commission
On 31 January 2020, the Australian Government released exposure draft legislation to implement many of the recommendations made in the Report. The Government intended to introduce the legislation into Parliament by mid-2020 however, on 8 May 2020, it announced that it would defer its Royal Commission implementation timetable by six months due to covid-19. The draft legislation is currently planned to be introduced by December 2020, with commencement dates also pushed back six months.
The proposed legislation covers a wide range of subject matters. Some of the more notable reforms include:
Breach reporting regime: The proposed legislation is the culmination of over three years of enquiries and reviews into the regime under Section 912D of the Corporations Act, which requires financial services entities to self-report significant breaches or likely breaches of certain laws to ASIC. The legislation appears to require financial services entities to notify ASIC of wrongdoing (or potential wrongdoing) sooner, more often and in more detail.
ASIC's directions power: The reform would empower ASIC to direct financial services and credit licensees to engage in particular conduct if it 'has reason to suspect' that a licensee has, or will, breach a financial services law. This appears to be a low bar. Specifically, ASIC could direct the licensee to engage in conduct to address or prevent the contravention, during or by a particular time, or until a specified condition is met.
Enforceability of industry codes: The reforms would bolster the enforceability of codes of conduct by providing for the establishment of mandatory financial services industry codes and giving ASIC the power to approve code provisions as 'enforceable code provisions', which, if breached, may attract civil penalties.
Other reforms relate to enhancements to fee disclosure statements and renewal notices to strengthen consumer protection mechanisms, banning the unsolicited offer or sale (hawking) of certain financial products, additional restrictions on add-on insurance sales, reforms to life insurance and superannuation and establishing a new statutory independent authority to assess the effectiveness of and oversee the Australian Prudential and Regulation Authority (APRA) and ASIC in discharging their functions.
Overall, the reforms will impose more onerous obligations on financial services providers in several areas, while significantly broadening ASIC's coercive powers.
The Banking Executive Accountability Regime
The Banking Executive Accountability Regime (the BEAR) commenced on 1 July 2018 and is currently regulated by APRA. The BEAR establishes accountability obligations for authorised deposit-taking institutions (ADIs) and their senior executives and directors. It also establishes, among other things, deferred remuneration and notification obligations for ADIs.
On 4 February 2019, the Australian Government announced it would implement the Royal Commission's recommendation to extend the BEAR to all APRA regulated entities and provide joint administration to ASIC as the conduct regulator under the Financial Accountability Regime (FAR), replacing the current BEAR. The introduction of the FAR was deferred as a result of covid-19.
Litigation funding reform
While third party litigation funding is common in Australian class actions, it has largely been unregulated. On 22 May 2020, the Government announced that it would regulate litigation funders under the Corporations Act, with regulations commencing on 24 July 2020.
On 22 August 2020, the Australian Government introduced further reforms for greater regulatory oversight of litigation funders. Under those reforms, each litigation funding scheme must be registered and generally hold an Australian Financial Service Licence (AFSL) (similar to banks and other credit providers). As with other AFSL holders, litigation funders must now comply with the general conduct obligations on licensees, including to do all things necessary to ensure that their licensed 'financial services' are provided efficiently, honestly and fairly and comply with financial services laws.
Changes to court procedure
Common Fund Orders and contingency fees
What is a Common Fund Order (CFO)? 
A Common Fund Order is a court order requiring all class action members (whether they have entered into the litigation funding agreement or not) to pay a litigation funder a commission from the proceeds of litigation.
In December 2019, the High Court held in BMW Australia Ltd v. Brewster; Westpac Banking Corporation v. Lenthall [2019] HCA 45 that Section 33ZF of the Federal Court of Australia Act 1976 (Cth) (the FC Act) and Section 183 of the Civil Procedure Act 2005 (NSW) do not empower the Federal Court and Supreme Court of New South Wales (NSW) respectively to make CFOs. However, in May 2020, Beach J found that the Federal Court has the power in approving a class action settlement under Section 33V of the FC Act, and did so in one particular case (See Uren v. RMBL Investments Ltd (No. 2) [2020] FCA 647 and Fisher (trustee for the Tramik Super Fund Trust) v. Vocus Group Limited (No. 2) [2020] FCA 579 per Beach J). Other decisions have similarly shown a willingness to make orders equivalent to a CFO under Section 33V (See Clime Capital Ltd v. UGL Pty Ltd [2020] FCA 66; McKay Super Solutions Pty Ltd v. Bellamy's Australia Ltd (No. 3) [2020] FCA 461; and Cantor v. Audi Australia Pty Limited (No. 5) [2020] FCA 637). Accordingly, CFOs may survive in the Federal Court, albeit in a limited way.
In June 2020, the Victorian Parliament passed legislation legalising contingency fees, such that a plaintiff can seek a court order that its legal costs be shared amongst all group members where the court is satisfied that it is appropriate or necessary to achieve justice. This will entitle lawyers to a percentage of the litigation proceeds and continue to make the Victorian Supreme Court an attractive class actions forum.
Covid-19
Since covid-19, a number of changes to court processes and procedures have been implemented, including:
Online hearings: Despite initial concerns about taking evidence remotely, the State and Federal Courts swiftly and efficiently adopted videoconferencing to conduct hearings. Applications for adjournments on the basis of the video link requirement have been refused (See JKC Australia LNG Pty Ltd v. CH2M Hill Companies Ltd [2020] WASCA 38; and Capic v. Ford Motor Company of Australia Limited (Adjournment) [2020] FCA 486), unless the party can identify a sufficient unfairness, such as the inability to appropriately gauge witness demeanour, or where the matter is sufficiently complex.
Remote witnessing: The NSW Government introduced the Electronic Transactions Amendment (COVID-19 Witnessing of Documents) Regulation 2020 (NSW) in April 2020, permitting documents, including affidavits and statutory declarations, to be witnessed via video link. The regulations were extended to allow remote witnessing of documents until the end of 2021. Similarly, the Federal Court issued the 'Special Measures in Response to COVID-19' information note, which provided that documents, such as applications, could be signed by typing a name into the signature block, and affidavits could be filed in an unsworn form on the understanding that, if required, these would later be sworn or affirmed when circumstances allow. Similar requirements have been introduced in other states.
While usual court practices will return as restrictions ease, some aspects of online hearings may remain, such as online directions lists.
Other emergency reform in response to covid-19 has been introduced, such as changes to allow Australian companies to electronically execute documents and reduced ASX disclosure obligations.
Privilege and Professional secrecy 
ASIC v. RI Advice Group
In October 2019, ASIC commenced proceedings alleging contraventions of the Corporations Act by an authorised representative of RI Advice Group (RI) and in turn, by RI itself by failing to take reasonable steps to ensure that the representative complied with the Corporations Act. RI conducted reviews of the representative that uncovered various problems, including one particular review (the File Review).
ASIC obtained copies of the File Review from RI and ANZ in response to compulsory notices. Relying on affidavits sworn by its solicitor, RI alleged that the File Review was subject to Privilege as it was created for the dominant purpose of obtaining legal advice. The affidavits provided a chronology of relevant correspondence regarding the creation of the File Review and asserted that this 'clearly' illustrated that the document was created, at the request of a lawyer, for the dominant purpose of her providing legal advice on the alleged conduct.
The Court considered the claim for Privilege and whether this had been waived by production of the File Review to ASIC.
O'Callaghan J referenced a number of relevant principles in deciding whether there was sufficient evidence to establish the Privilege claim, including that:
the party claiming Privilege must do so by admissible direct evidence, not hearsay; and
in the absence of direct evidence of the 'dominant purpose' from the person who requested or commissioned it, the court is entitled to more readily infer that the information was required for multiple purposes.
As to waiver, RI argued that the omission of a claim of Privilege was an inadvertent error. His Honour rejected this argument, stating that he could not accept it in the absence of any 'evidence about the precise instructions given regarding production to ASIC, who provided those instruction, and how the "inadvertence" occurred', and concluded that the File Review was not created for the dominant purpose of the provision of legal advice and thus not privileged.
Sources of Litigation
Regulatory enforcement actions
Following the Royal Commission, key Australian regulators adopted a renewed approach to enforcement. ASIC adopted a 'why not litigate' approach and stated that, when appropriate, it will consider taking action against both the corporation and its officers responsible. Similarly, APRA adopted a 'constructively tough' appetite to enforcement, including strengthening cooperation with ASIC.
ASIC has commenced investigations into matters raised by the Royal Commission involving various financial services institutions, a number of which have already resulted in enforcement action. AUSTRAC is also commencing an increasing number of high-profile investigations and actions against financial services institutions in respect of alleged contraventions of the AML/CTF Act. Both ASIC and AUSTRAC have foreshadowed commencing further actions before 2021.
A number of regulators have also refreshed their information sharing arrangements. Concurrent investigations by various regulators regarding the same conduct are occurring more frequently and may lead to concurrent enforcement actions in the future.
Royal Commission related class actions
The Royal Commission made several adverse findings against Australian banks and other financial institutions. It identified key issues across the industry that have founded class actions against numerous financial services entities, particularly in relation to fee charging practices and insurance sales. New class actions continue to be commenced.
Increasingly, financial services entities are facing regulatory investigations and then simultaneous enforcement action and class actions for the same conduct. Disputes of this kind are complex to manage and often give rise to numerous competing strategic considerations in respect of issues like disclosure and admissions.
Outlook and Conclusion
At the time of writing, the full impacts of the covid-19 pandemic on Australian banking litigation remain to be seen. While Australian regulators have adjusted their regulatory priorities to manage the challenges presented by covid-19, in our experience, this has not materially impacted regulatory investigations and enforcement actions in respect of financial services institutions to date. Similarly, new civil and class action proceedings continue to be brought against numerous financial services entities and banking litigation practice is largely continuing as normal with some adjustments, as outlined above.
This, together with the ongoing impacts of the Royal Commission and associated reforms, suggests that the Australian banking litigation landscape will remain robust over the coming years. We expect that litigation against financial services institutions and their directors and senior management will continue to increase as the emphasis on individual accountability continues. Australian banking case law is likely to significantly evolve as untested areas and recently introduced legislation come before the Courts.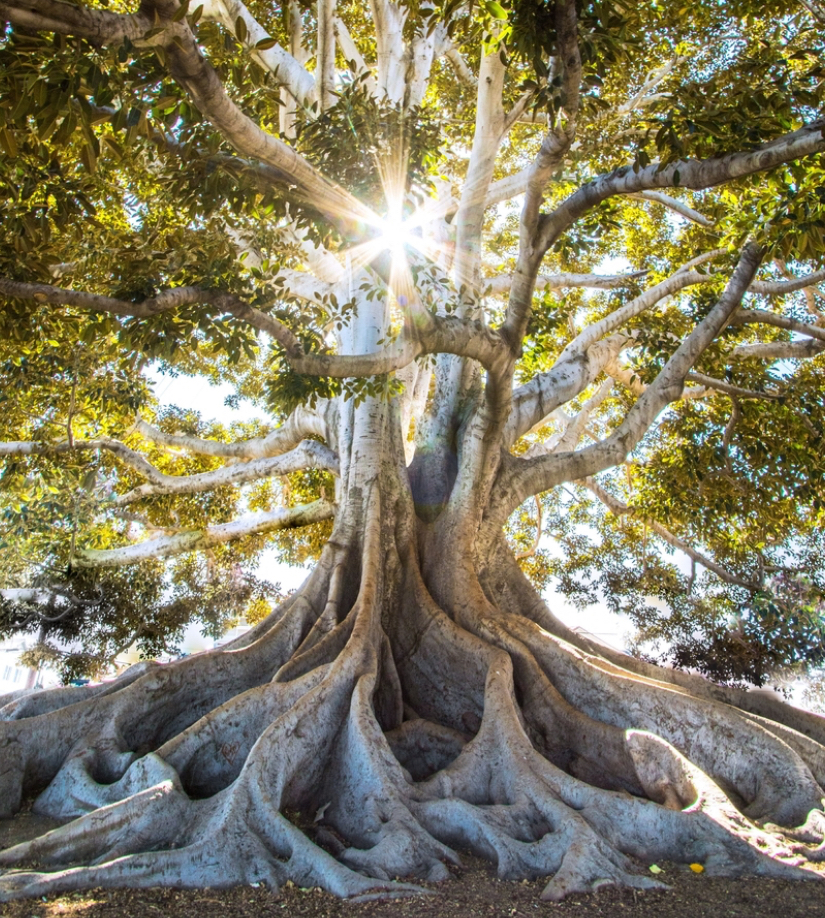 Subscribe to receive our latest articles and insights.